September 10, 2018
Ver 2.0 Released with UI Improvements and New Features
PtEverywhere Delivers a Deeper Physical Therapy Experience with Version 2.0
Streamline client communications, ensure patient compliance, and reduce overhead – all from one mobile, cross-platform solution
RALEIGH, NC, September 10, 2018 – PtEverywhere, the all-in-one physical therapy practice management software system revolutionizing the way providers and patients work together both inside and outside of the clinic, today announced the release of Version 2.0. Offering the next wave in patient care, PtEverywhere's mobile application allows physical therapists and patients to communicate from wherever they are, from any device. Version 2.0 is now available to the public both on the web and on their mobile app at Google Play and the App Store.
Following an extensive customer focus group study, PtEverywhere delved in to attack the pain points that physical therapy providers and patients each experience. With PtEverywhere, patients can now schedule appointments, view their prescribed exercise videos, and pay their bill while "on the go." Providers can manage all areas of their business while outside of the office and away from their computer – including scheduling and documentation. This creates more time, greater flexibility, and stronger connectivity for both physical therapists and patients.
"Every idea starts with a problem. Ours was simple: administrative tasks and insurance limitations were dictating our physical therapy practice. We wanted patients to have better outcomes, with innovative therapies and interactive dialogue, and we wanted a better way to run our clinic and a more effective way to connect with patients once they left the clinic," said Jeff Vajay, PT, Product Owner at PtEverywhere.
As the only PT practice management tool with full functionality on mobile apps, PtEverywhere is truly the all-in-one stop for non-traditional, cash-based therapists and their patients. "We can communicate, monitor, and ensure compliance all through the app," said Vajay. "I have the benefits of a one-on-one relationship with my clients, combined with the convenience of technology. I can now communicate with patients, check in on their progress, answer questions, send video of new exercises, and ensure compliance quickly outside of patient appointment times. This app helps ensure maximum results with minimum costs."
---
The new PtEverywhere app features: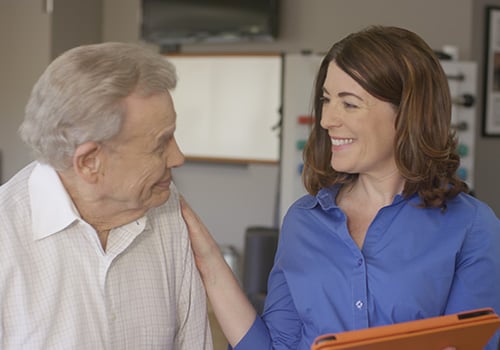 ● An innovative physical therapy experience and customizable appointment alerts: interact, share, and ensure patient compliance like never before.
● Enhanced Electronic Medical Records tool with quick, simple, accurate, and HIPAA-compliant patient documentation all in one easily accessible place. Voice dictation allows for easy documentation from anywhere.
● An integrated payment solution through CardConnect that allows you to collect mobile payments, auto-send superbills to patients, and securely store payment information for future appointments.
● An extensive video library of home exercises with the ability to create and customize your own exercise protocols specifically for patients or for common injuries treated. The app reminds patients about their prescribed exercises and instructs them to mark "complete" when finished, so providers can see patients' progress.
---
About PtEverywhere
PtEverywhere (think "Physical Therapist Everywhere" AND "Patient Everywhere") was founded with an athlete's mindset and a lofty objective: to create a new paradigm for physical therapists and patients, one with a modern approach to using technology to create a new level of interactive communication between physical therapists and their patients, while also accelerating therapist and patient successes, both inside and outside of the clinic.
PtEverywhere is the next wave in patient care. With the all-in-one physical therapy practice management software system, therapists can streamline their client communications, ensure patient compliance, and reduce overhead – all from one mobile cross-platform solution.