No contract. No hidden fees.
Choose the best plan for your clinic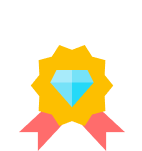 Business
Custom Pricing
PtEverywhere automates the management of your business, so you can spend more time with your patients and helping them get better, faster.
Invest in your patients and in your practice instead of in paperwork and administrative tasks.
Whether you're just now starting a new practice or you're looking to streamline your processes, PtEverywhere can craft the right solution for you.
All plans includes

Unlimited Users
All plans include unlimited user accounts for patients, front desk personnel and administration staff.

World-Class Support
We are here to ensure that you and your patients benefit fully from PtEverywhere, and we will assist you every step of the way.

No Hidden Fees
Cancel at any time without paying a penalty. PtEverywhere delivers exceptional value in one, low, monthly subscription price.
Interested to see how it works?
Simplify your practice. Save your patience for your patients.