October 16, 2022
What to Look for in a Physical Therapy Practice Management Software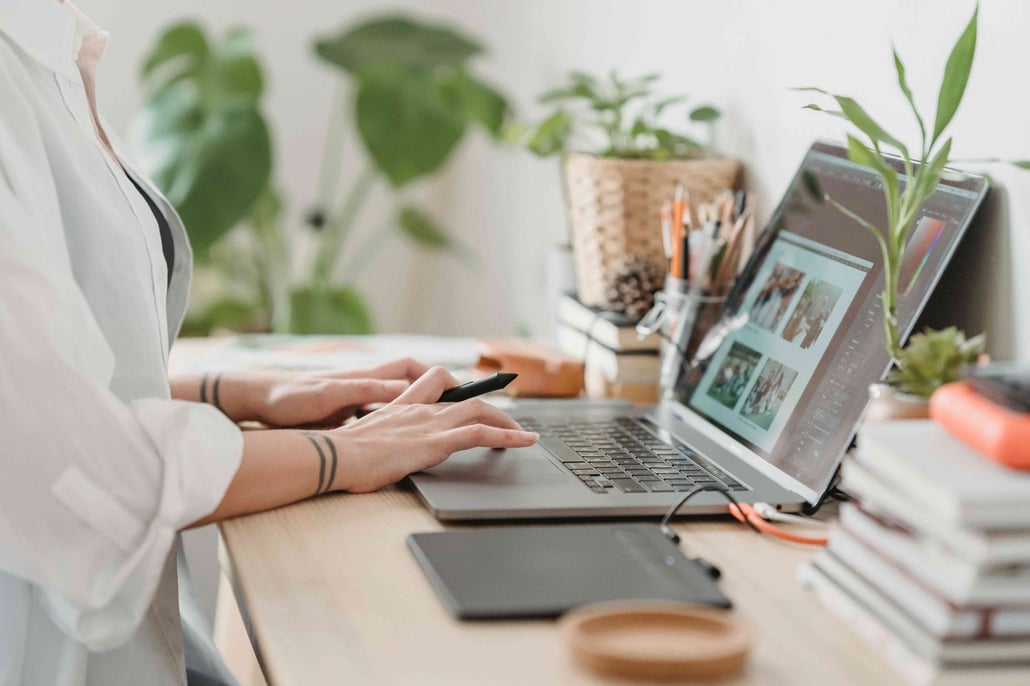 Physical Therapy Practice Management Software: What to Look for
As a physical therapist you want to be as organized and efficient with the business side of your practice as you possibly can. You want as much time as possible for what you love–patient care!
A Practice management software that is comprehensive and intuitive is critical to practice success, patient satisfaction, and professional growth.
PtEverywhere was created by physical therapists to make all of those goals possible on one comprehensive, intuitive software platform.
An Effective Physical Therapy Software System Should Save You Time
Remember, the purpose of a physical therapy software management system is to make your life easier, more organized, and more productive. From spending sessions with patients to documenting paperwork at the end of your day, you need a physical therapy software that can save you time, energy, and money.
The right system, however, can be tricky to find. Like buying a car, there is not a one-size-fits-all solution. Doing your research prior to making a decision is crucial.
Some may argue that a physical therapy management system is just another added expense for a physical therapy practice. What they don't realize is that the right system can save you money, rather than cost you money.
Imagine if you could save 15+ minutes per patient everyday.
That's hours shaved off your weekly schedule; hours that could be spent tending to patients.
Spending more time with your patients will ultimately lead to more revenue coming into your practice.
As a physical therapist, you have a lot to juggle at once, just like all other healthcare providers. Utilizing a software program that has everything you need in one place can ease time pressure and allow you to place your focus on patient care.
What Features Should a Good Physical Therapy Practice Management Have?
The ideal physical therapy practice management software should include several functions:
Block scheduling
Charting/EMR
Payments and superbills
Intuitive patient portal
Telehealth
HEP (Home exercise programs)
Quick messaging
These are some of the main features that a physical therapy practice management software should include in order to ensure that you will have everything you need in one place. You don't want to outsource any functions if you possibly can avoid it.
Here are some of the main things you should consider when purchasing a physical therapy practice management software for your business.
1. Scheduling
Keeping an organized schedule as a physical therapist is extremely vital to ensure that you make the most out of your time, as well as your patient's time.
Having a software system that has an intuitive scheduling feature that shows both you and your patients' your availability is crucial. It allows your patients to feel like they have options for fitting PT into their busy lives.
A scheduling feature allows your patients to choose their preferred times and providers. It also allows them to feel like they have some control over their health journey.
Your software should also allow you to send confirmation emails when a client books as well as reminder notifications leading up to the appointment.
A good schedule program helps your patients remember their appointments and cuts down on cancellations and missed appointments.
With the right scheduling program, you can view your schedule as a weekly timeline or in a monthly view. Your scheduling feature allows you to plan ahead in an organized way.
2. Charting/EMR
Keeping track of medical records is critical to practice success. You need an intuitive, accessible, and reliable electronic medical record system.
Medical record keeping is one of the main perks of a physical therapy practice management software.
An effective EMR system should simplify the task of charting. It must also ensure HIPAA compliance for patient security.
A well designed EMR program allows you to create templates that are easy to duplicate and reference.
It should also permit you to upload documents seamlessly, and be able to share information with your patients easily.
The EMR is a function where the software should be nearly perfect.
3. Payments
Keeping track of payments and everything that accompanies the billing process can seem exhausting. That is why a simple and direct software payment system is vital.
The payment system within your management software should be able to improve your collection efficiency by providing invoices that are prefilled with patient information and can be easily submitted for insurance reimbursements.
You need easy payment automations. Secure payments. Membership options.
All of these details are important for an accurate and efficient payment portal.
4. Patient Portal
Your software management system must have an easy-to-use patient portal. Your patients need an easy way to connect with you and you. an easy way to connect with them. Patients need to feel confident that their information is confidential and secure.
A customizable patient portal allows you to fully personalize a patient's portal in order to permit them to include everything about their own unique health story. And you want to be able to customize their individualized plan of care.
Through a patient portal, a client should be able to easily book appointment. This makes your job easier since all of their information will automatically be included in their request.
Everything. Should. Be. Paperless.
The days of storing the hundreds of pages you may accumulate on each patient journey are gone. No more racks of patient files. Furthermore, an electronic management system allows your patients to sign everything online and stores it for your records, too.
5. Telehealth
Prior to the COVID-19 pandemic, telehealth was not something that was often advertised or predominantly used by healthcare providers.
Now, telehealth is a selling point in many physical therapy practice management systems.
Having a software that supports telehealth visits efficiently and seamlessly is something that many providers are seeking.
But why?
Telehealth took the world by storm when meeting face to face meant a risk of spreading infection during the pandemic. Providers and clinics had to think outside of the box on how to meet with patients and provide regular care.
Telehealth allowed (and still allows) physical therapists to practice safely to patients.
Telehealth offered several advantages:
Virtual visits could be given at any time from anywhere
Your clients could be 'seen' from the comfort of their homes
Immobile clients suddenly didn't have the discomfort of traveling to appointments
While telehealth was, and remains, a good option for certain patients, it certainly is not ideal for everyone.
Some downsides to using telehealth include:
It is not an answer for some patients who really

have

to come in for hands-on evaluation
There can be out-of-pocket costs when particular insurance policies have restrictions on telehealth appointment
Luckily, most physical therapy practice management systems now have added efficient telehealth services onto their softwares.
6. HEP
Home exercise programs allow patients to continue their progress on their own time when they are not in session with you, their physical therapist. Utilizing instructional videos has improved the progress of many patients.
Therefore, a good management software should include HEP in on its platform. Clients should have easy access to hundreds or thousands of short videos with workout tutorials. Uploading and accessing videos must be easy.
Furthermore, you should be able to see their progress through the portal as they progress through videos you recommend to them.
7. Messaging
An easy line of communication with your patients is an essential part of your business and should most definitely be a key feature in the physical therapy practice management software you choose.
An easy line of communication with your patients opens up easier conversations. It can even prevent cancellations if your patients can easily reach out and let you know they cannot make it to an appointment. Doing so gives you time to open up the appointment for another client.
You want your patients to know they have an easy place to turn to if they have questions or unexpected hiccups in their recovery. An open line of communication between you and the client will definitely help retention, as well as referrals.
Messaging can also be used for automatic reminders, which will help lower cancellation rates.
PtEverwhere is a physical therapy practice management software program that has the features you need.
All of these important features that should be included in a physical therapy software management program and will improve your daily tasks and lighten your load can be found in PtEverywhere.
We created PtEverywhere to simplify your life and put everything you need in one location that is accessible on your laptop or your mobile phone.
Here at PtEverywhere we sought to provide physical therapists and clinics with the best tools they need to succeed in their professional roles.
With easy scheduling, payment processing, patient portals, HEP, telehealth, patient messaging, exercise videos and resources, and even more, PtEverywhere has you covered.
Schedule a demo with one of our customer care representatives today.
Finding software that has it all, however, can be a daunting task.
---
About PtEverywhere
PtEverywhere (think "Physical Therapist Everywhere" AND "Patient Everywhere") was founded with an athlete's mindset and a lofty objective: to create a new paradigm for physical therapists and patients, one with a modern approach to using technology to create a new level of interactive communication between physical therapists and their patients, while also accelerating therapist and patient successes, both inside and outside of the clinic.
PtEverywhere is the next wave in patient care. With the all-in-one physical therapy practice management software system, therapists can streamline their client communications, ensure patient compliance, and reduce overhead – all from one mobile cross-platform solution.