November 23, 2022
Medicare for Physical Therapy: Making Cash-Based Practices In-Network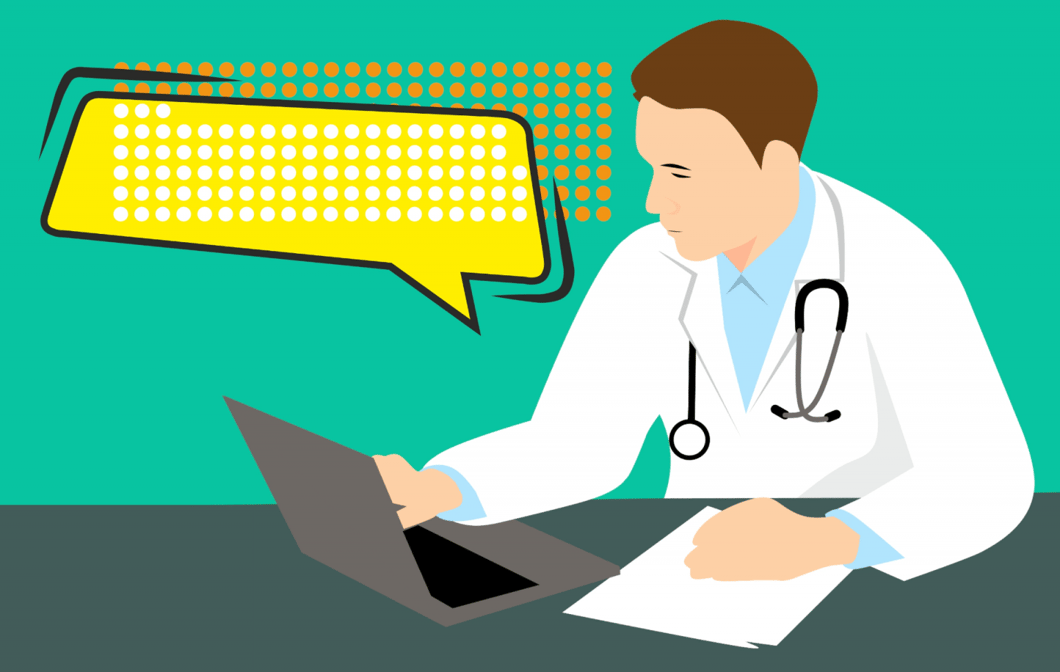 Adding In-Network Coverage to Cash-Based Physical Therapy
Cash-based physical therapists have grown tremendously in popularity in the last decade, and the trend doesn't appear to be dwindling soon due to possible complications with Medicare physical therapy.
There are many benefits to being cash-based in the physical therapy industry. First, we all know that dealing with insurance claims is time intensive. Record-keeping, the back and forth with insurance companies, and patient questions about what is covered and what is not–it is time-consuming. With cash, payment processing moves quickly. As a result, you have more time for patient care.
But what if you want to expand your patient population to include Medicare patients? You may have a large Medicare population in your area, and Medicare patients can be wonderful. They often have the necessary time and attention to devote to treatment. But there are some essential considerations surrounding Medicare and physical therapy patients. Sometimes they cannot pay cash even if they want to. And they cannot be managed in the same manner as out-of-network patients.
Let's start by defining Medicare.
What is Medicare
According to the official Medicare website, Medicare is the official health insurance program for people who meet the following criteria:
People aged 65 and older
Certain people under 65 years old who have disabilities
People with End-Stage Renal Disease
People who fall under one of these three categories make up a large portion of the U.S. population.
Does Medicare Cover Physical Therapy?
Does Medicare pay for physical therapy? The short answer is, maybe.
Confusing, right? Let's break Medicare coverage for physical therapy down in more detail.
As a physical therapist, you can only accept cash payments from patients who have Medicare if Medicare does not cover the services you are providing.
So, what are those services that Medicare does not cover?
Medicare insurance will only cover patient services the insurance company deems medically necessary.
Medicare insurance will only cover patient care performed by a medical professional. It will not cover care performed by an at-home caregiver, family member, or spouse.
Many physical therapy treatments are considered medically necessary. And physical therapists are considered medical professionals. Therefore, depending on the treatment, a physical therapist might not be able to accept cash payment and must file with Medicare.
How Can I Treat Medicare Patients for Physical Therapy?
If you'd like to treat Medicare physical therapy patients, you must first enroll in the Medicare insurance system as a Medicare provider. There are additional steps that are outlined below. Following these steps will help you stay compliant with Medicare and save you from making many mistakes that can be very time-consuming and troublesome to unwind.
Below are a few tips for staying compliant with Medicare insurance.
#1 Enroll as a Medicare Provider
To treat Medicare physical therapy patients, start by enrolling in Medicare as a provider and then begin billing Medicare Insurance after treatments. You will be joining the ranks of many cash-based practices that bill for Medicare patients.
There's also the route of remaining a non-participating provider. You can charge the patients cash, but you must make sure that you bill Medicare afterward so that your patients don't cover the out-of-pocket expenses themselves.
#2 Opt-Out of Medicare Completely
Okay, so this one is a bit misleading.
As a physical therapist, you cannot technically opt-out of Medicare.
According to the Medicare Policy Manual, a physical therapist (and also chiropractors) are unable to opt-out of Medicare completely.
In section 40.4, the manual states that, "The opt out law does not define "physician" to include chiropractors; therefore, they may not opt out of Medicare and provide services under private contract. Physical therapists in independent practice and occupational therapists in independent practice cannot opt out because they are not within the opt out law's definition of either a "physician" or "practitioner."
In simple terms, this means that, according to Medicare, physical therapists and chiropractors are not recognized as physicians or practitioners and therefore cannot opt out.
The best thing you can do if you wish to not have any relationship with Medicare at all is to not see any Medicare patients. Do not enroll in Medicare as a provider and do not see any Medicare patients.
#3 Utilizing an ABN
If you do decide to see Medicare physical therapy patients who will be receiving uncovered, non-medical services, and you will be accepting cash from these patients, then you must make sure they sign an ABN.
So, what's an ABN?
ABN is an abbreviation for Advanced Beneficiary Notice of Non-coverage.
Having your patients sign this form means that they are aware that they have to pay for your treatments out-of-pocket.
The ABN is basically a form to let your patient know that they may not have Medicare coverage for physical therapy or other services they are about to receive.
The ABN also serves as proof for you and your practice that the patient was made aware, prior to the services performed, that they are financially responsible for their treatments.
The ABN must be signed and acknowledged before the service being performed, not after.
If you are providing your patient treatments that Medicare would not cover in any situation, you do not have to worry about having your patient sign an ABN. You can still offer the ABN to your patients, but you are not obligated to do so in this particular scenario.
Challenges for Cash-Based PT Practices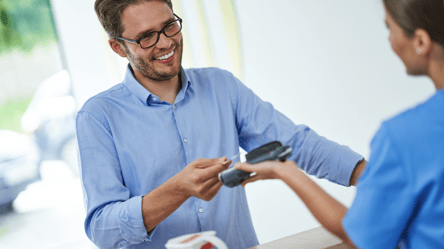 With shrinking reimbursements and higher documentation requirements, many physical therapists are exploring the cash-pay business model. As Medicare physical therapy patients could significantly benefit from treatment, it's essential to understand the challenges and solutions when considering this option.
Challenge 1: Providing Covered Services Without a Medicare Relationship
PTs cannot opt out of Medicare, necessitating a contractual relationship to provide Medicare-covered therapy services. This limits the ability to accept cash directly from patients for covered services.
Compliance with Medicare guidelines is crucial. A proper PT management platform can streamline interactions with Medicare, facilitating claims submission for reimbursement while ensuring accurate documentation.
Challenge 2: Failure to Execute an ABN Prior to a Covered Service
Medicare physical therapy requires Advance Beneficiary Notices of Noncoverage (ABNs) to inform patients of financial responsibility for services not typically covered. Failing to issue ABNs prior to service delivery may result in the inability to collect payment.
Proper ABN management ensures the appropriate issuance and tracks signed forms, avoiding missed collections.
Challenge 3: Medicare Partial Payment for a Service
Medicare prohibits balance billing for its beneficiaries, requiring acceptance of Medicare physical therapy reimbursement as payment in full.
Adhering to Medicare Provider Agreements ensures compliance and prevents potential sanctions. PtEverywhere's billing module aids compliance with Medicare Provider Agreements, preventing penalties.
Challenge 4: Medically Necessary Maintenance Care
Medicare now covers medically necessary maintenance care delivered by licensed therapy providers. Billing and collecting payment depend on the provider's contractual relationship with Medicare.
Efficient billing support enables claims submission for medically necessary maintenance care. With PtEverywhere, you can submit medically necessary maintenance claims efficiently.
Challenge 5: Medicare Patients Requesting to Pay Cash for Covered Services
Accepting cash payments without submitting claims to Medicare requires caution due to legal considerations.
Compliance tracking and legal resource integration empower informed decisions.
About PtEverywhere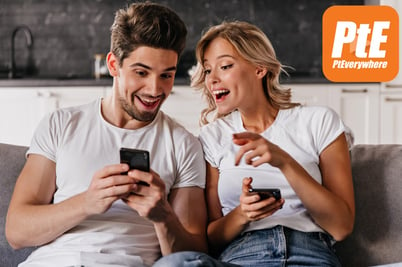 PtEverywhere
(think "Physical Therapist Everywhere" AND "Patient Everywhere") was founded with an athlete's mindset and a lofty objective: to create a new paradigm for physical therapists and patients, one with a modern approach to using technology to create a new level of interactive communication between physical therapists and their patients, while also accelerating therapist and patient successes, both inside and outside of the clinic.
PtEverywhere is the next wave in patient care. The all-in-one
physical therapy practice management software
system helps therapists to streamline their client communications, ensure patient compliance, and reduce overhead – all from one mobile cross-platform solution.
Final Thoughts
So, how much physical therapy does Medicare cover? We hope the information above sheds some light on that.
Medicare insurance and treating Medicare patients can seem both puzzling and intimidating. As a practicing physical therapist, knowing the rules, your options, proper documentation, and payment processing is important.
Regardless of your situation, you must make an active decision about Medicare. Remember, it's technically not possible to completely opt-out.
Your decision about seeing Medicare patients may change over time, but for now, it's essential that you do your research and possibly consult a lawyer or speak with an advisor at Medicare to ensure that you handle your documentation, notifications, and billing accurately.
With PtEverywhere, we provide solutions that facilitate efficient operations, resulting in improved patient care as well as solving billing challenges. See what our clients think about PtEverywhere!