November 9, 2022
Benefits of a Physical Therapy EMR System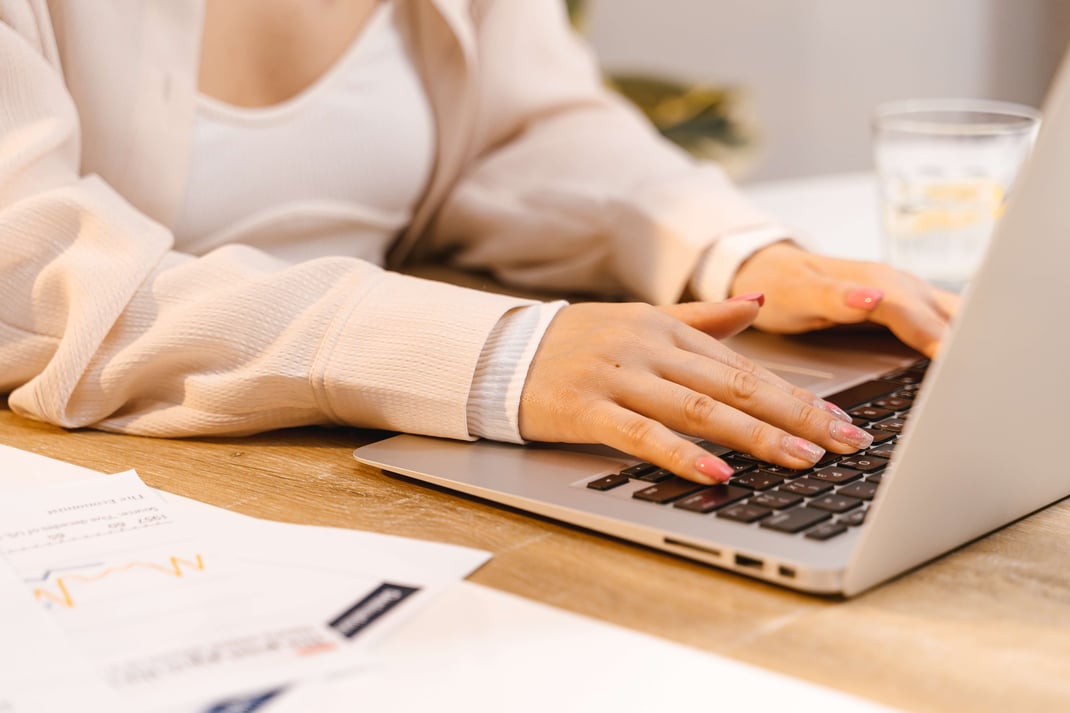 Physical Therapy EMR System Benefits
As a physical therapist, you need an EMR system that is tailor-made for your profession. One that makes your daily work flow go as smoothly as possible so that you have the time you need to tend to your patients.
So, What is an EMR System?
EMR is a simple acronym for Electronic Medical Records.
A great EMR system should be able to provide you with patient portals, easy scheduling, patient medical notes, billing information, and more.
A great EMR system will reduce the time you spend documenting and billing. It will give you more time for what you love: one-on-one time with your patients! It will give you time to see more patients in your practice.
Choosing the Correct EMR Makes all the Difference
In the same way that a great software system can elevate your business and productivity, a non-intuitive system can do just the opposite by making your work harder than it needs to be and hindering your practice and work satisfaction.
The Right EMR Can Help You Grow Your Business
With everything becoming digital, having an intuitive EMR system at your disposal as a physical therapist is important for you to grow your business with, whether that's in a clinical setting or on the go with home visits. This is something that will make your daily work routine that much simpler.
It should also be noted that this will be a great tool for your patients to utilize as well.
What are the Main Benefits of a Physical Therapy EMR System?
Through scheduling, billing, and overall communication, a great EMR system should make the patient and provider relationship that much smoother.
Below are the main benefits of using an EMR system.
Easy Documentation
Having all of your documents and patient notes in one area helps not only efficiency, but allows you to easily look back at notes and give your patient the best care during their session.
Having patient notes all in one place and being able to share a patient's chart with another physical therapist is key. If you work in a clinic setting and need to share notes with a colleague while you are on vacation or home with an illness, you want it to be easy.
A seamless transfer of a well-organized patient chart is also important for sharing with outside healthcare providers.
If you're a physical therapist who works in a clinic setting, this may also be beneficial if you step away from work for vacation or personal matters. The streamlined accessibility allows other physicians at the clinic to be able to pick up where you left off; even if it is for a few days, those patients will feel looked after and the physician will have an easier time looking through their unique health history.
Insurance Billing
Whether you work by yourself or work in a clinic setting, insurance billing and accepting payments can be daunting and time consuming.
Insurance and billing matters are by far some of the most beneficial and practical uses of an EMR system. A well designed EMR:
Organizes the bills for you
Sends the bills out
Tracks your bills
Ensures you are compliant
Provides you with clear overview of your revenue flow
Saves you a tremendous amount of time and headache


Patient Portal
This is an easy one, but one that shouldn't be overlooked.
With an intuitive patient portal in your chosen EMR system, you will have a streamlined process for not only taking patient notes, but having all of the patient's previous care and treatments organized in one area.
The right EMR system will also give you the ability to communicate with your patients through the patient portal.
Oftentimes, you can even send patients workout videos and other resources through the portal, and then have all of that history backed up in the portal.
With your patients able to play an active role in their treatment, they will feel more inclined to do the exercises you proscribe. You will be keeping them on the right track for a successful health journey.
Accessibility
Great access to an EMR system is a no-brainer, particularly for physical therapists.
Some EMR systems, such as PtEverywhere, are available on any device – your phone, your computer, your tablet.
Yes, you can have your EMR system available on all three for optimum efficiency!
You want and need to be where the future of physical therapy is – all the tools and resources you need right at your fingertips at all times.
If you are a traveling physical therapist, you want everything you need for successful patient care in one place and you want to be able to access it from anywhere. This will save you a lot of time, something that you can be giving back to your patients.
Imagine this: your patient has a simple question for you one evening. Your phone notifies you that there is a message in the patient portal. You drop into the portal easily and address their needs. You have:
Addressed your patient's need
Shown your dedication to their care
Increased the likelihood that they will take the time to write you a wonderful review
Increased the chances of bringing in a referral and more revenue


PtEverywhere Might be the Best EMR for You
If your physical therapy practice has grown, or you are just starting out, and you need the best system to organize your business, an EMR system is likely to be your ideal solution.
If you own a physical therapy clinic and are dissatisfied with the tools your clinic is currently using, it's time to find a fast and intuitive EMR system that can solve your frustrations and allow you to provide your patients with the best possible outcomes.
At PtEverwhere, we created our software to simplify your life. We seek to provide physical therapists and clinics with the best tools they need to succeed in their professional roles.
PtEverywhere provides you with easy scheduling, payment processing, patient portals, HEP, telehealth, patient messaging, exercise videos and resources, and more.
If you've been seeking the best physical therapy EMR system available, we've got you covered.
---
About PtEverywhere
PtEverywhere (think "Physical Therapist Everywhere" AND "Patient Everywhere") was founded with an athlete's mindset and a lofty objective: to create a new paradigm for physical therapists and patients, one with a modern approach to using technology to create a new level of interactive communication between physical therapists and their patients, while also accelerating therapist and patient successes, both inside and outside of the clinic.
PtEverywhere is the next wave in patient care. With the all-in-one physical therapy practice management software system, therapists can streamline their client communications, ensure patient compliance, and reduce overhead – all from one mobile cross-platform solution.